Mission Oaks Assisted Living and Memory Care
Floormasters, Wildwood, FL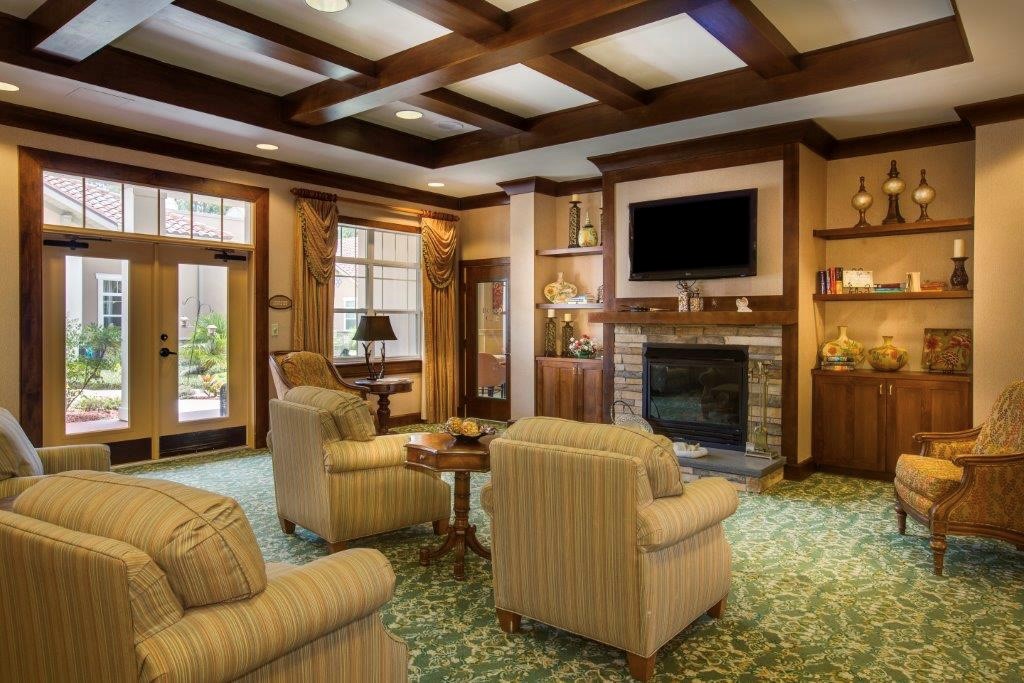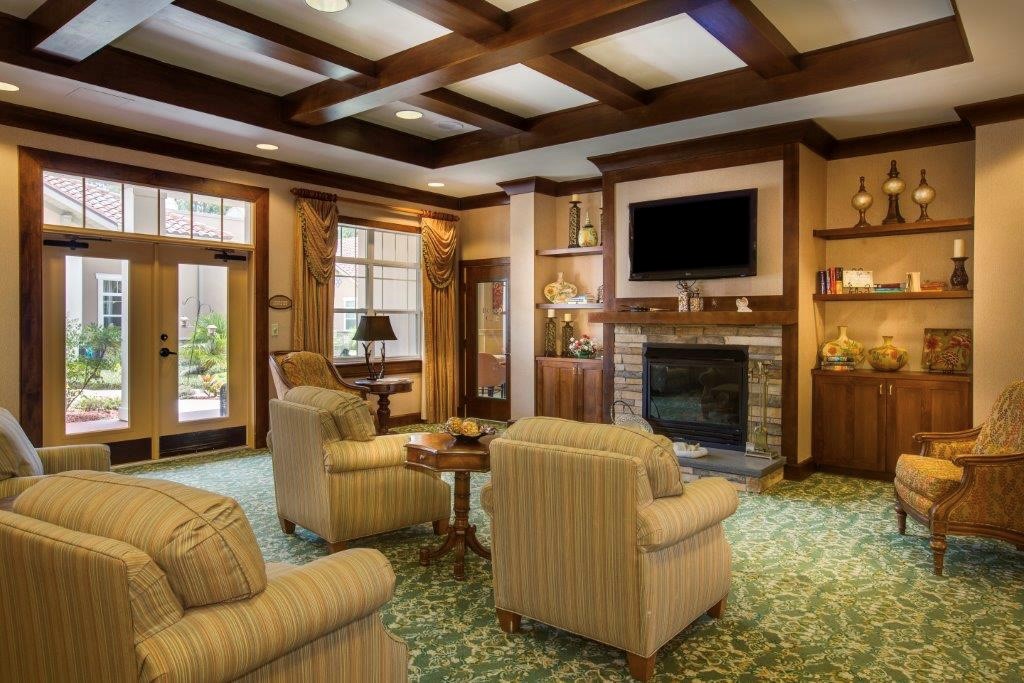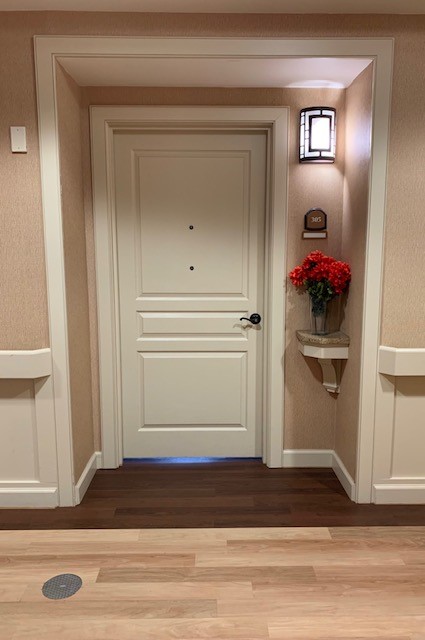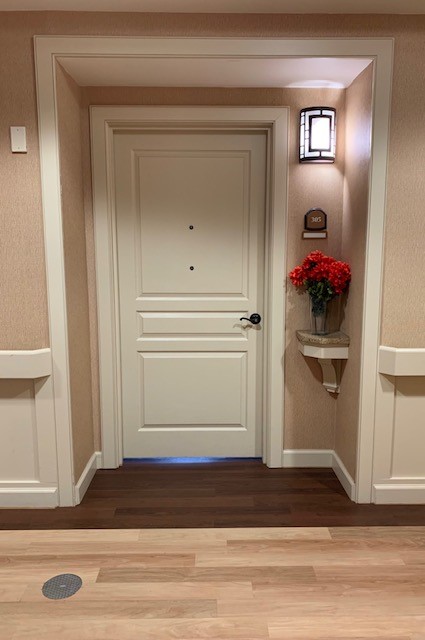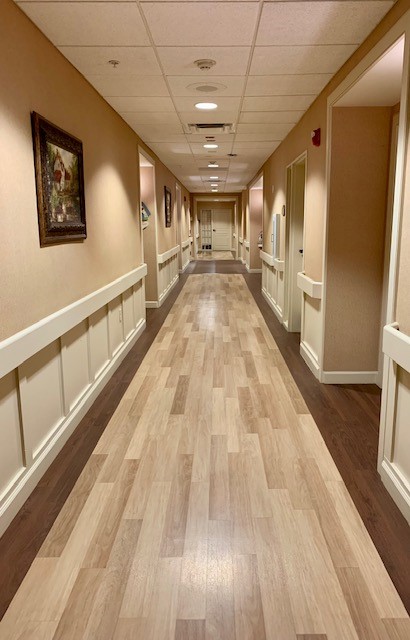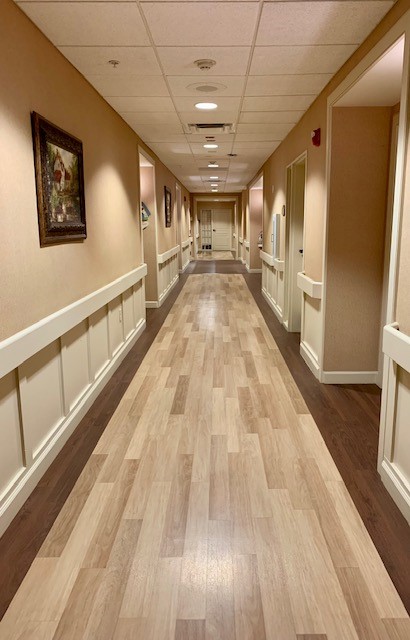 Industry
Assisted Living/Senior Living
Sustainability
FloorScore Certified
100% Recyclable
LEED
Products
Flexco Natural Elements Luxury Vinyl Plank
Installation
Floormasters, Wildwood, FL
The Situation
Any time there is a partial renovation there are design challenges. This renovation was for corridors only. The new selections had to blend with the warm tones of existing carpet, ceramic tile, furnishings, and fabrics within the rest of the public areas.
The Solution
The selection was Flexco Natural Elements LVT in contrasting colors, Butternut and Black Walnut. These colors really made the transition from older areas to new floors less noticeable. The flooring has a tough commercial wearlayer and will hold up in this high traffic installation.
The Outcome
The facility management is pleased with the fresh look. Floormasters was able to incorporate a bit of customization to the area as well, breaking the hallways up with a classic herringbone pattern at the transition areas and bordering along the walls to create sweet niches at each resident's doorway.