Certified Finishes Corporate Office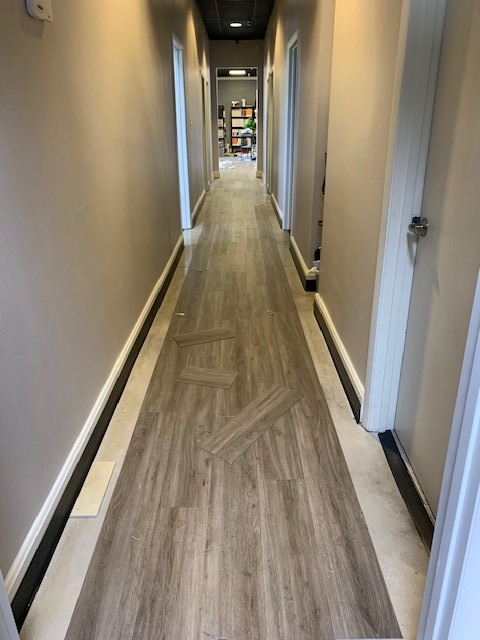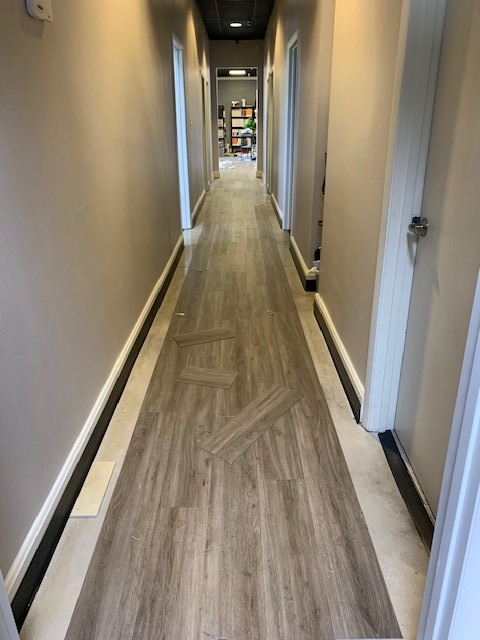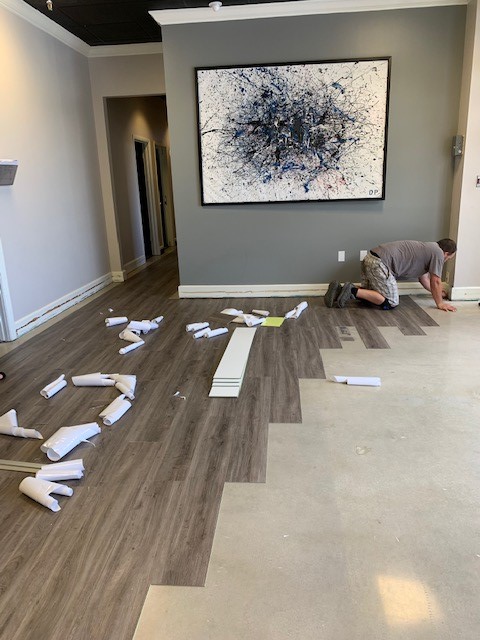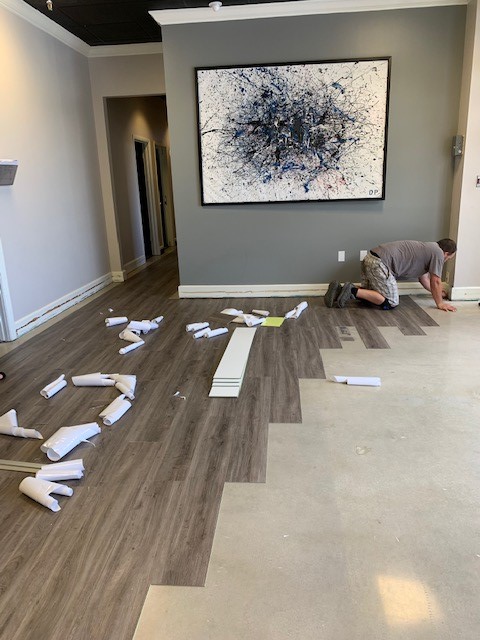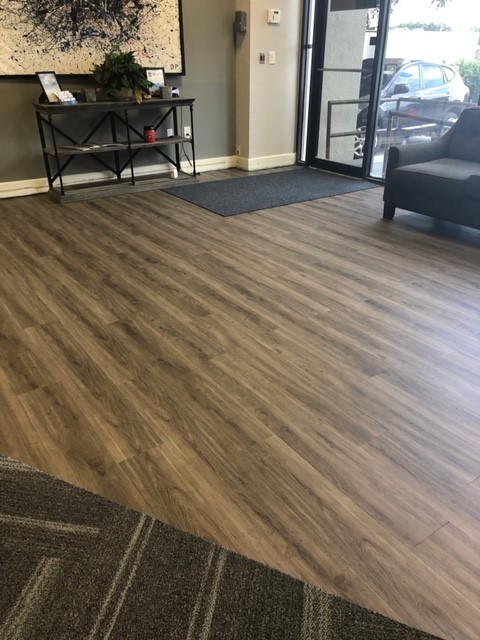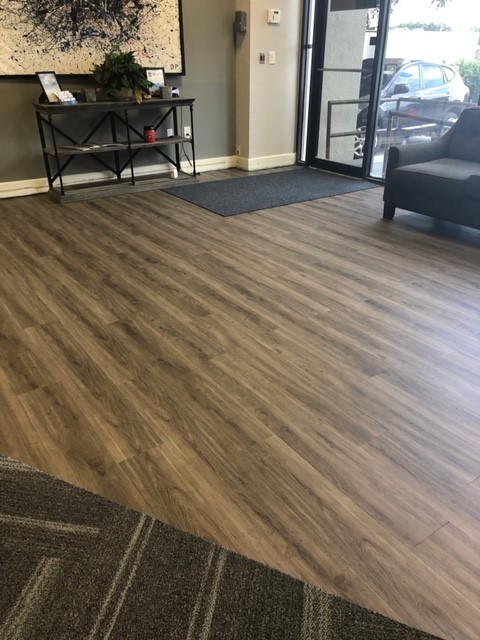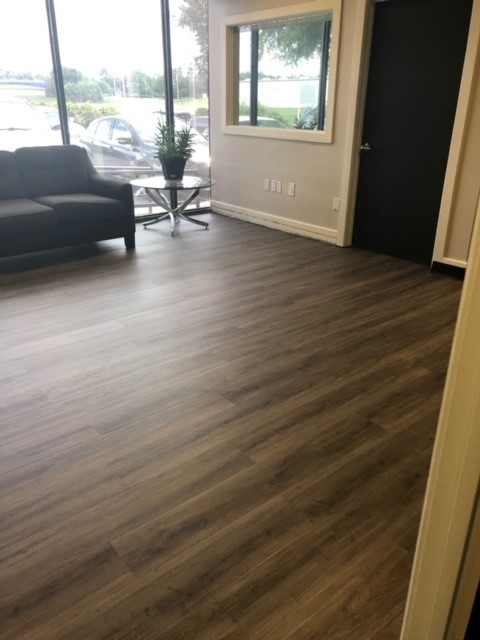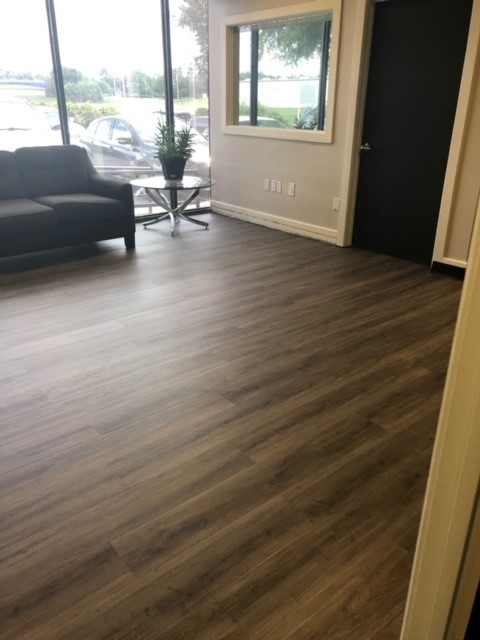 Products
Installation
Certified Finishes, Orlando, FL
The Situation
This busy office had polished concrete in its lobby, library and extremely long hallway. They wanted a new look and didn't want an installation that would create a lot of disruption.
The Solution
SetaGrip, an LVT with a unique backing was selected. The color Chalet Retreat was chosen, which is a gorgeous pattern offering shades of brown and gray for a neutral look that blended well with their existing interior finishes. This material is amazing! It has a backing that can be installed on any flat, non-porous surface such as polished concrete or even VCT with wax.
The way it works is a lot like the way a gecko grips a surface – there are millions of microscopic suction cups and the flooring goes down without adhesive, without tape, without a locking system. All they needed to do was clean the floor, determine their starting point, snap a line and start installing! Tools needed – straight edge and a knife.
The Outcome
In about a day, this flooring was installed with no adhesive odor, no noise and no office downtime. The result – a gorgeous new look with the added benefits of acoustical improvement and comfort underfoot. There is no longer an echo in the office from the constant foot traffic on the bare concrete floors.