St. Anthony Coptic Church
Specified by AC Design Concepts, Melbourne, FL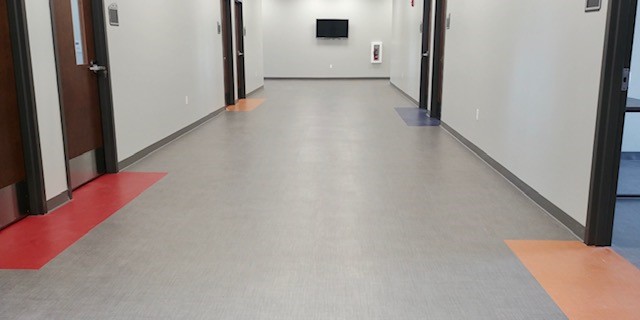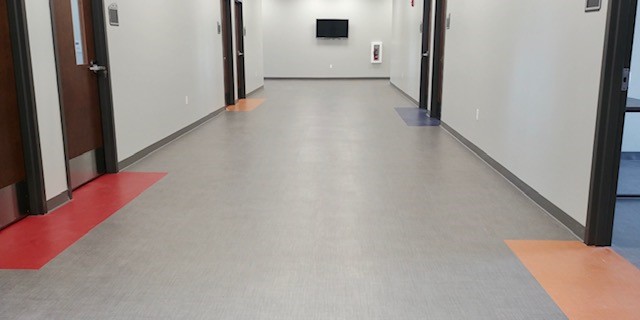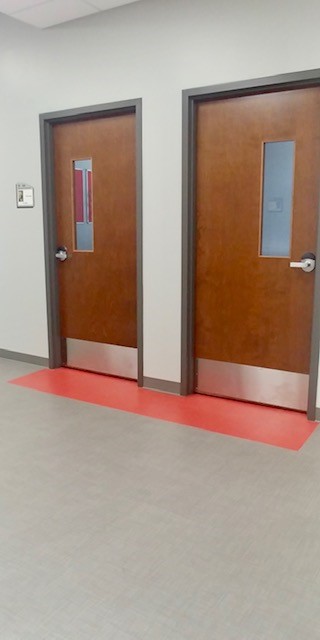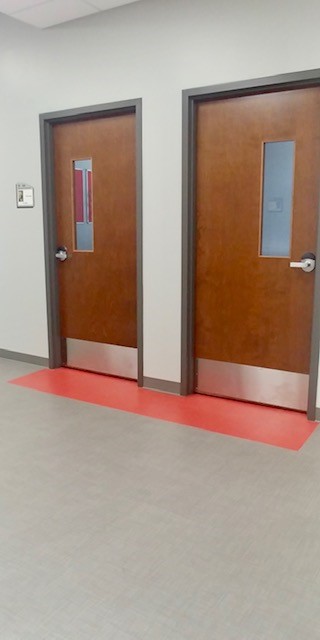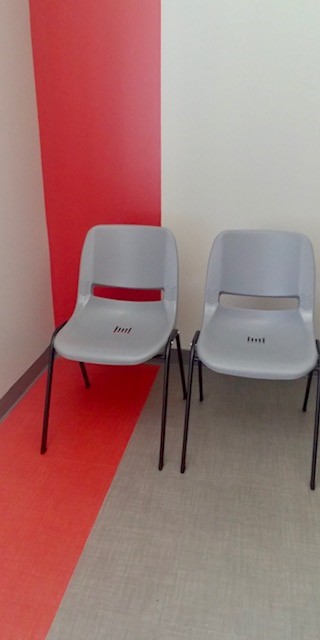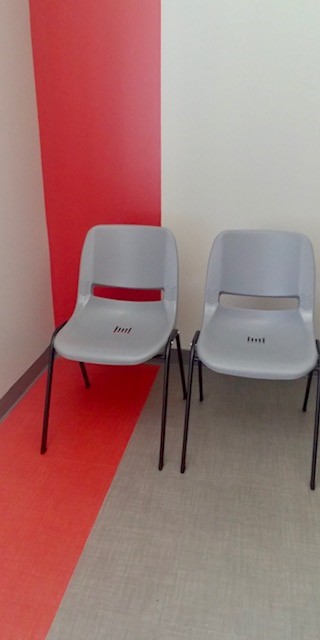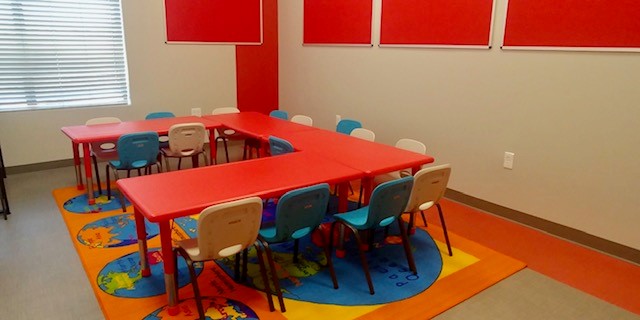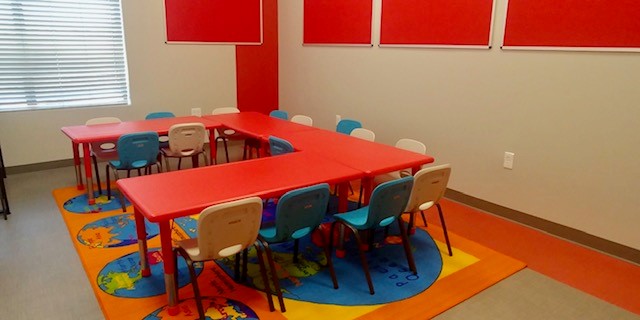 Products
Six Degrees, Compass in four colors: Atlanta, Cincinnati, Knoxville, Pittsburg
Installation
AC Design Concepts, Melbourne, FL
The Situation
The client is a church and school. They wanted a contemporary look, hard surface flooring for a second-floor classroom area that would be easy to maintain. Ceramic tile was not an option due to the weight of the material and the noise it would create.
The Solution
Six Degrees, Compass luxury vinyl tile was the perfect choice in 12" x 24" format, with slightly iridescent shades of Pittsburg, Knoxville, Cincinnati, and Atlanta. This created an overall neutral flooring in a gray tone with accent colors in orange, red and blue that mark the way to different classrooms and add a pop of color! They also carried the floor accent colors up into the wall in some areas adding a fun design to the classrooms.
The Outcome
Happy client and students with a fun, new color scheme to enjoy while they learn! This floor was a smart choice that can take a fast-paced learning environment with lots of little feet running up and down those hallways. And, this material is made in the USA, which allowed us to delivery it quickly.