Saturn V Firing Room
Specified by Village Flooring Plus, Merritt Island, FL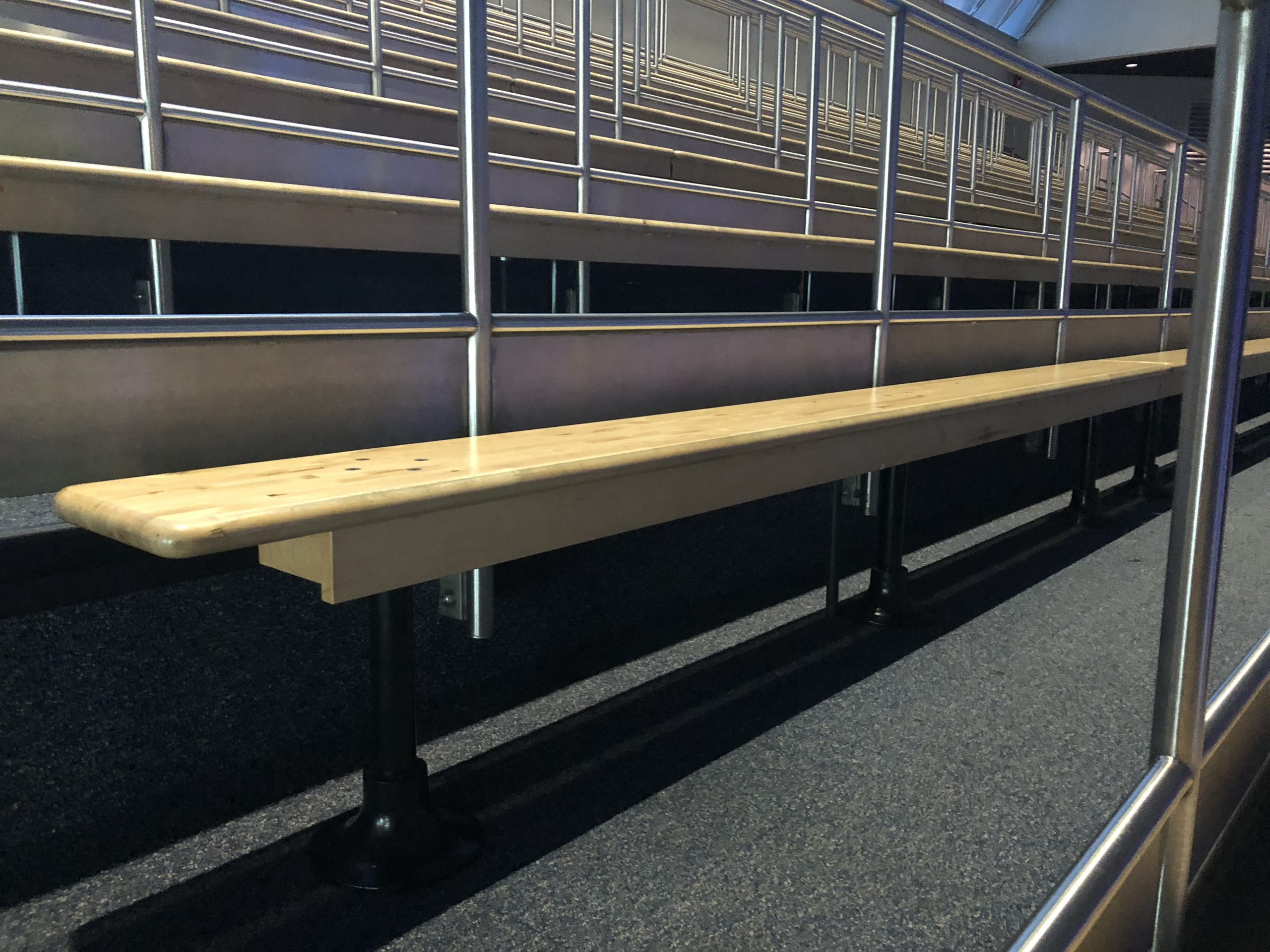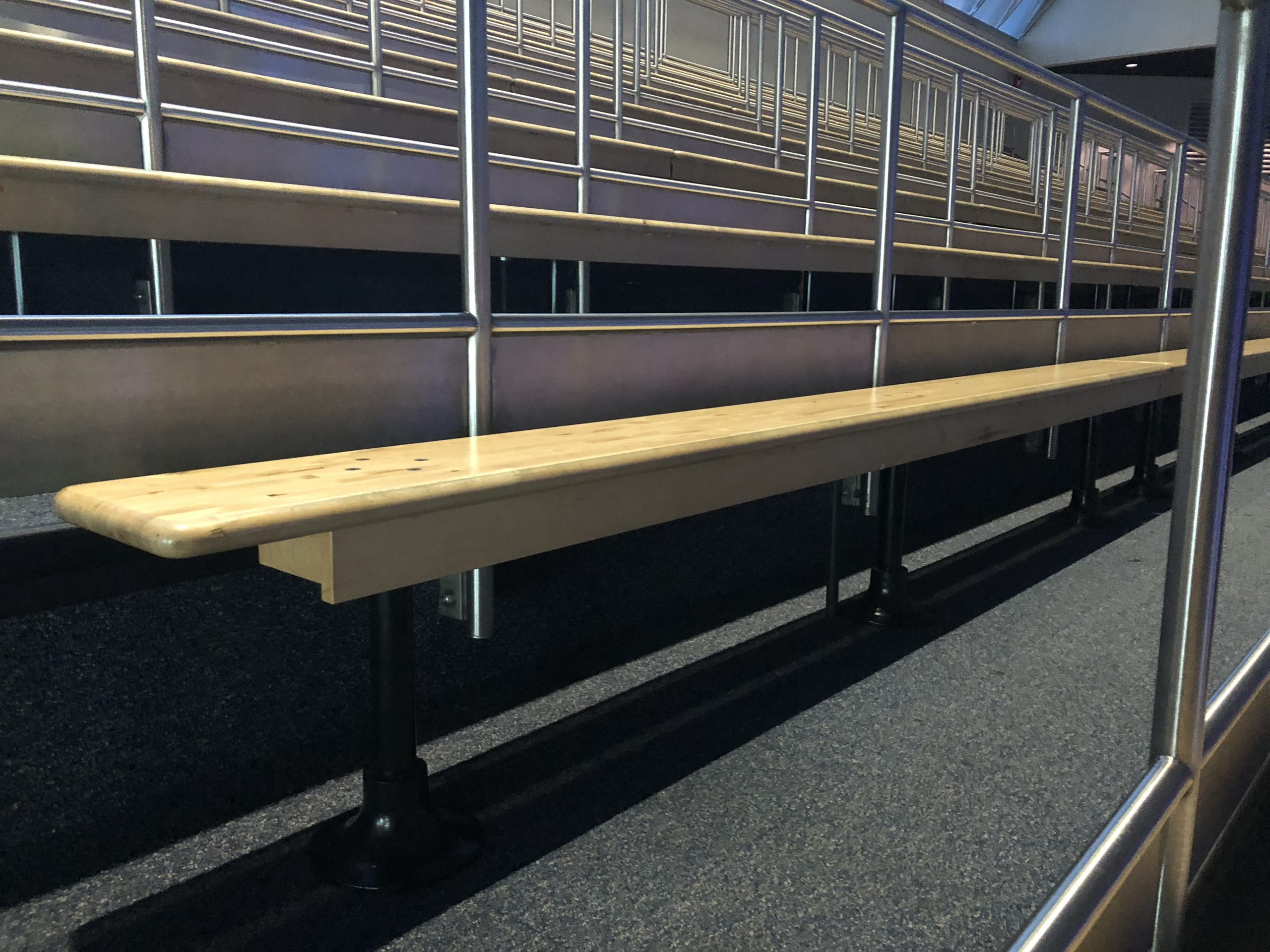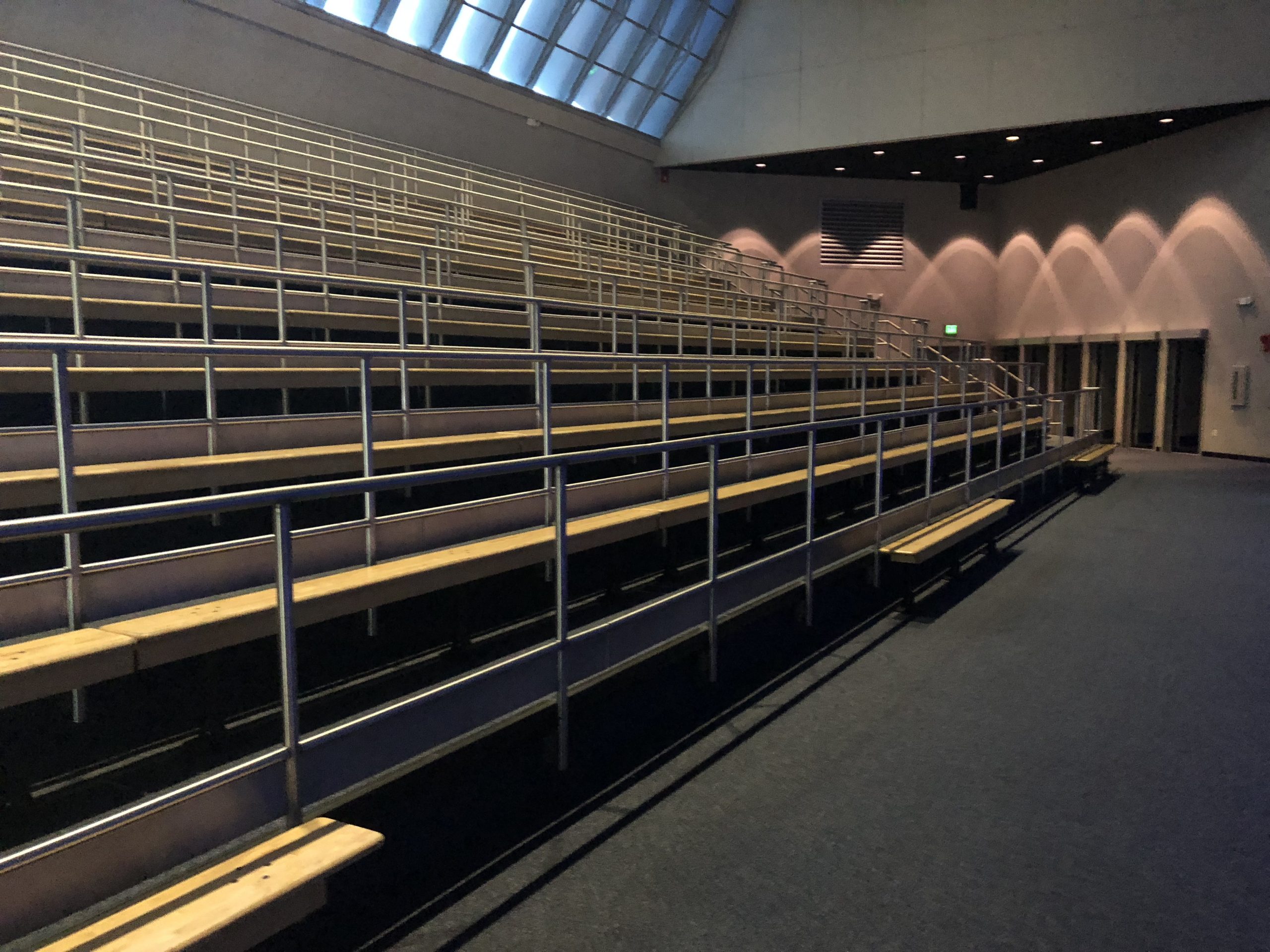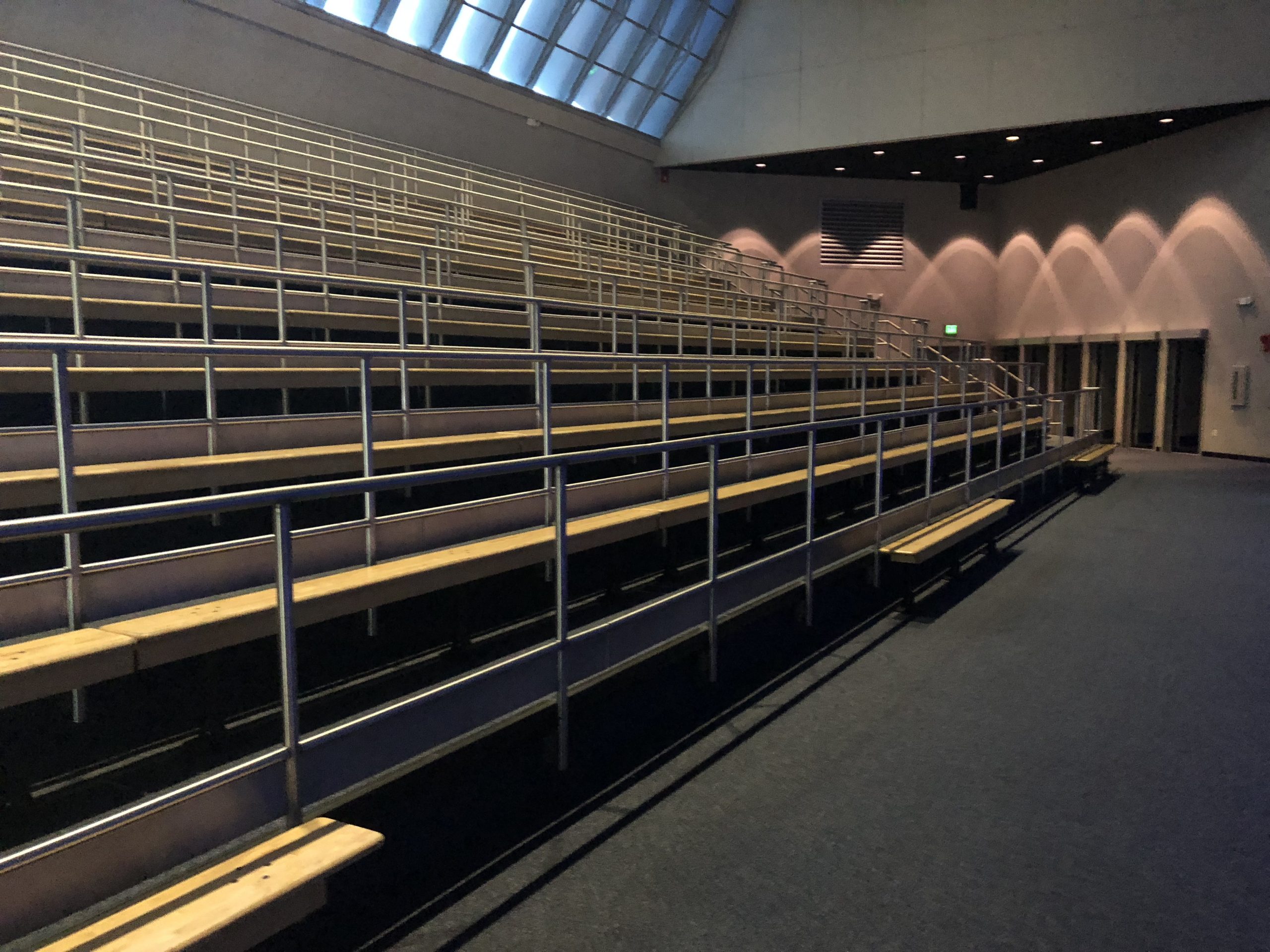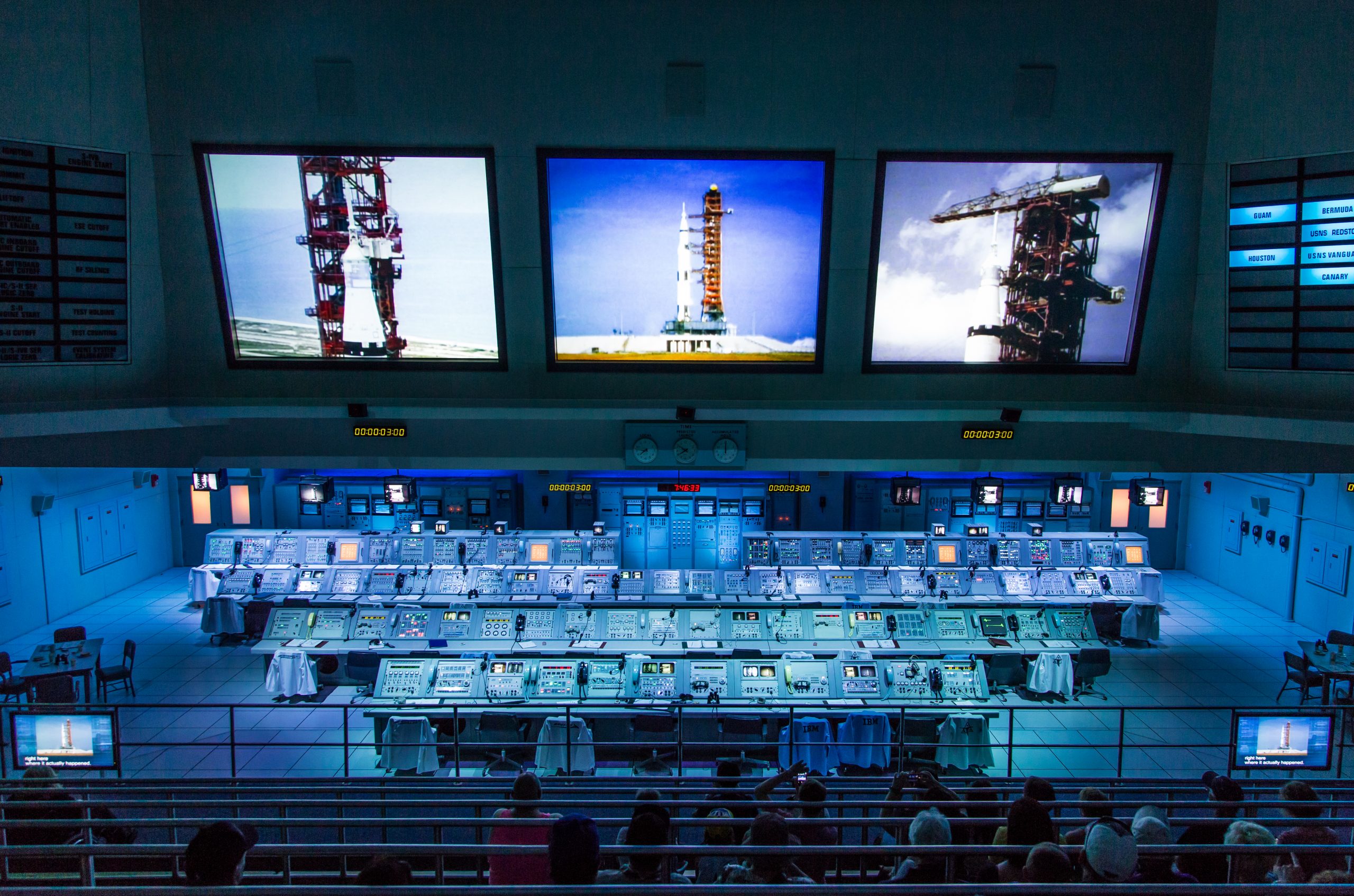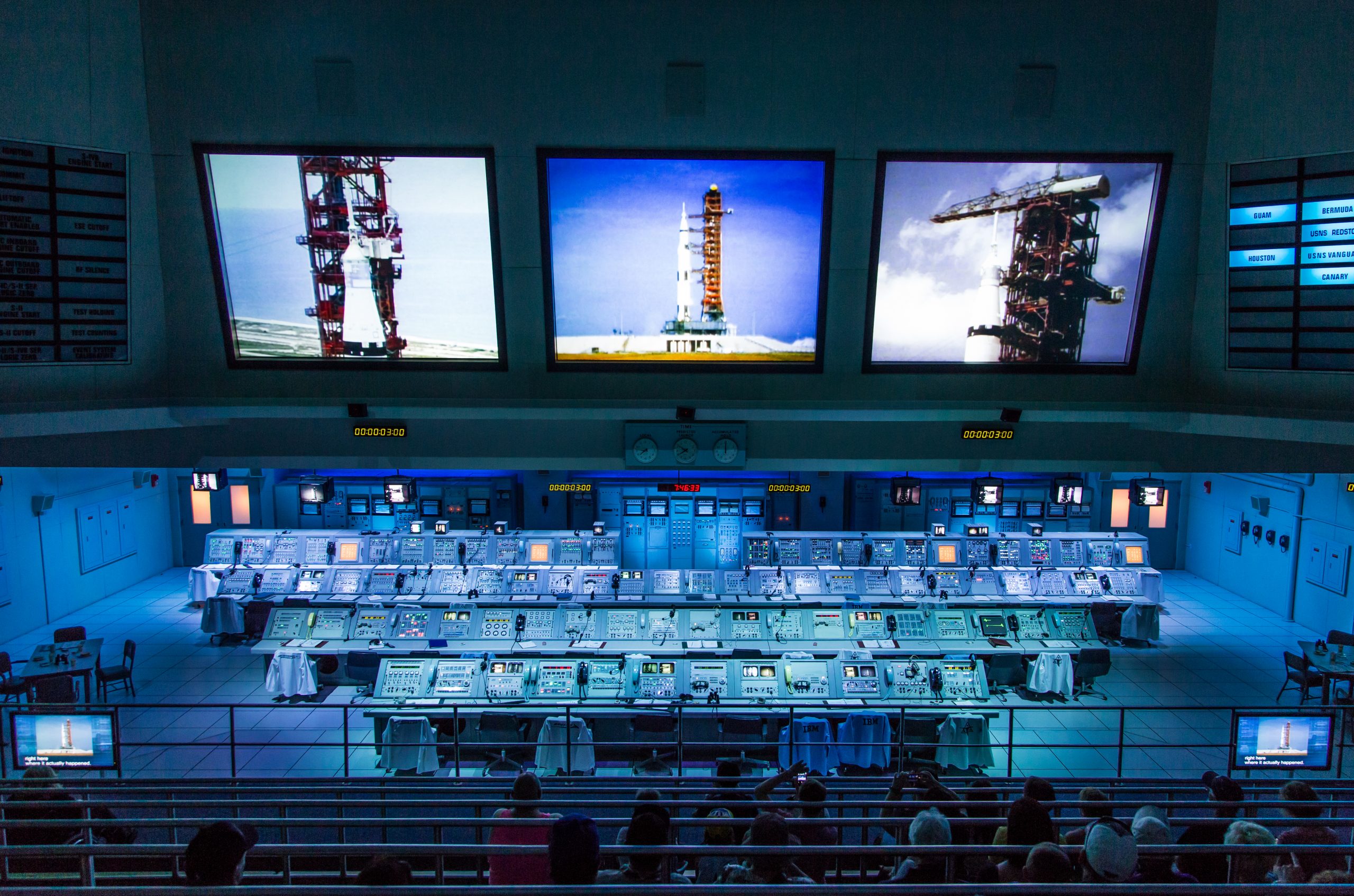 Location
Merritt Island, FL
Products
Six Degrees Compass LVT
Flexco Stair Nosing
Installation
Village Flooring Plus, Merritt Island, FL
The Situation
Within the Firing Room Theater, at the Kennedy Space Center Saturn V Visitor Complex, guests can relive the launch of the first crewed NASA mission to orbit the Moon!  The Kennedy Space Center welcomes about 1.5 million visitors a year, so this exhibit is host to large crowds of people passing through daily, sometimes carrying food and drinks. The existing seating area was carpet, which had been in the room for many years. It was very difficult to keep clean and needed to be replaced. A challenging installation with hand rails, curved steps and visitor seating. Finding the right solution was critical and it had to be a flooring that would hold up to heavy traffic and last a long time, while being be easy to maintain.
The Solution
The team at Village Flooring Plus knew that the best solution would be commercial vinyl and Six Degrees, Compass was up to the task. Their client wanted a tile that would look like the Moon's surface, so they selected color Detroit, which is a textured visual with a blend of brown and gray tones. Compass has a 28-mil commercial wear layer, which will perform for years to come. To complete the look, they chose our Flexco stair nosing accessory #202, which provides some slip resistance on the stair's edge.
The Outcome
A quality detailed installation, that will serve the client well. They liked that both the vinyl tile and stair accessories are made in the USA, which made them readily available. The flooring will wear well and offers low maintenance. We love this flooring contractor and this installation to the moon and back!